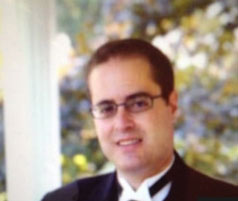 Born in Cherry Hill, New Jersey, Dr. Harold S. Parnes is a practicing diagnostic radiologist and neuroradiologist currently based in Brooklyn, New York. He received his education from Brooklyn College, where he partook in the institution's accelerated biomedical program. After that, Dr. Parnes earned his medical degree at the State University of New York and Downstate Medical. He was a resident at Long Island College Hospital's Department of Radiology and a Neuroradiology Fellow at SUNY University in Stony Brook.
In 1990, Dr. Parnes received his certification from the American Board of Radiology. For almost thirty years he has been practicing as a diagnostic radiologist. He's been licensed in the states of California, New Jersey, Pennsylvania, Florida, and New York, out of which he remains active in the last two. His current practice is in Brooklyn, New York at the Omega Diagnostic Imaging Center, where he has been established since 1996.
Throughout his extensive career, he has been repeatedly honored and awarded for his contributions to the fields of radiology and diagnostic imaging. A Fellow of the American College of Radiology, in 2016 Dr. Parnes was recognized in leadership and community service by the New York State Senate and for his outstanding dedication to the community by the United States Congress.
In addition to his successful private practice, Dr. Harold S. Parnes has been an active member of his former university for decades. In 1992 he was appointed as an Adjunct Clinical Assistant Professor of Radiology at the State University of New York's School of Medicine. He remains there to this day, having been recognized by the institution a variety of times and serving on the Board of Managers for over ten years.
---